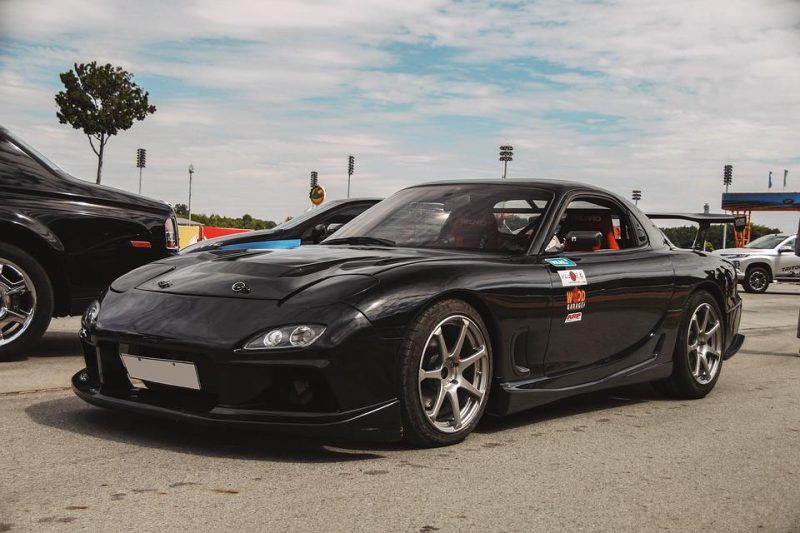 Motorsports is a hobby that's hard to get into (pricier than most passion projects) and hard to get out of (the need for speed or the urge to expand a collection). However, unless you're putting together a professional racing team and competing in the Daytona 500, buying a race car won't break the bank if you have the desire and the means in the first place.
You can purchase a used 2016 Ligier JS F4 for the price of $46,900. For those who want the ultimate beginner-friendly experience, an LO206 kart (for kart racing) will set you back approximately $4,400. 
And even when factoring in the total cost of ownership (which includes additional equipment, spare tires, essential maintenance, etc.), a race car is an investment that's within reach. Considering the significant growth of this market since the 1930s, buying a race car isn't as prohibitive as it once was. 
So where do you start?
It's easy to be overwhelmed by the plethora of dealers, online marketplaces, and resources on the internet. This guide will walk you through the top factors to consider when shopping for the best race car in the market today. 
1. What type of racing are you interested in?
Car racing comes in several forms. The vehicle you decide to purchase needs to be appropriate for the type of racing you want to do. Here are the different types: 
Kart racing 
With the lowest barrier to hurdle, kart racing or karting is a good introduction into the world of motorsports. With a compact tube chassis and engine, open-wheel karts are light and small. 
Don't let size fool you though; these race cars may seem like the stuff for kids but they can reach speeds of 100 mph. Plus, many of the all-time racing greats started with karting, including Michael Schumacher, Mark Webber, and Lewis Hamilton — to name a few!
There are several annual kart races throughout the US, but you can easily find 12+ races locally (highly recommended if you're just starting out).  
Vintage racing  
Another amateur-friendly type of racing involves vintage race cars. Many vintage models are momentum cars (focused on grip rather than power) which are great for building good race driving habits.
While these vehicles can still perform decently on the track, they can no longer compete in today's high-level races dominated by the latest models.
With lower expectations when it comes to performance, vintage racing is a great entry point for budding enthusiasts. There are models that are on the market for as low as $10,000.
Drag racing
Drag racing involves two or more cars blazing at top speed to reach the finish line first in the fastest time possible. Drag races are officially sanctioned events (unlike street racing) that are held on courses that typically run in a straight line at a distance of a quarter of a mile. 
For those who love the adrenaline rush of reaching high speeds, drag racing is an enjoyable race format. It can also be demanding because it forces drivers to consistently reproduce the same (or better) results each time they're on the track. 
It's important to , drag racing is a sanctioned activity within a safe and carefully controlled setting. 
Stock car racing 
While usually associated with NASCAR events, stock car racing involves lower level races where non-professional drivers participate. The venue is often an oval-shaped race track. Stock car racing got its name because drivers used mass-produced vehicles (i.e., stock cars) in its early years. 
To this day, many vehicles still maintain that stock condition look, belying the beast of an engine hunkered beneath the generic facade. The Ford Thunderbird, one of the most iconic stock cars in NASCAR history, can reach top speeds of 200 mph while expertly handling tight turns. 
If you're someone who's already had a taste of racing and can spend a bit more on this hobby, stock car racing may be for you.
Open-wheel racing 
Open-wheel racing involves vehicles whose wheels are outside the main chassis while the engine is located at the back of the driver. Better known as Formula 1 (F1) racing, it remains the domain of top-level drivers. 
Formula 2, 3, and E (a nascent form of racing involving electric vehicles) are lower-tier races which allow professional drivers to prove their worth before they can compete in the prestigious F1 category.
2. Identifying your budget range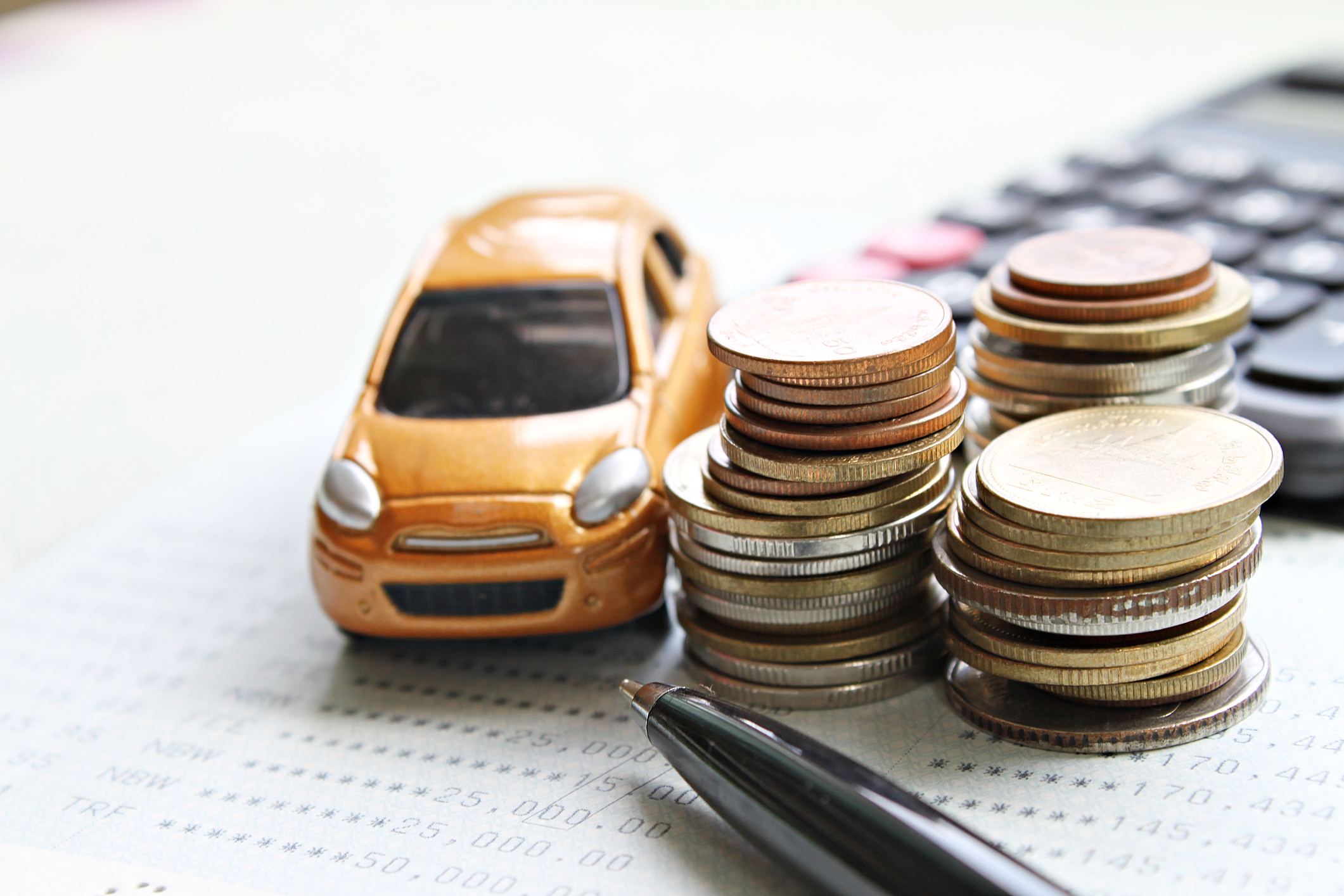 Cost is usually the first and foremost consideration for many race car aficionados, even the more experienced ones. You'll be in a better position to find the best race cars for sale once you fully understand which budget range aligns with your driving preferences. Prices below reflect market rates as of June 2022.
$10,000 to $20,000 range
Just because it's not the latest and greatest model doesn't mean you're missing out on high performance. Affordable options like the HONDA Civic EG and EK offer the best bang for your buck. 
Newer units barely exceed $20,000, but older models from the 1990s to early 2000s can be had for less. Many pros and long-time racers will have these cars in their line-up due to:
Long-lasting build 

Reliable performance

Low price point, especially on used models 

Availability

Impressive aftermarket support

Affordable consumables
This budget range is also perfect for beginners who want to invest in a kart. You rarely have to spend more than $5,000 for a complete kart like the Sodi Sigma RS23 or the LO206.
For experienced drivers and collectors who want top-tier classics, older Formula Mazdas are for sale for around $18,000 (2013 model and older). 
$20,000 to $50,000 range
If you're looking for better performance, shop for cars in the $20,000 and $50,000 range. In this category, there's a wide array of options to please budget-conscious enthusiasts.
Popular models include:
Subaru WRX (approx. $30,000 for a 2022 model)

Mazda MX-5 Miata (approx. $38,000 for a 2022 model)

Volkswagen Golf GTI (approx. $30,000 for a 2019-2021 model) 

Honda Civic Type R (approx. $49,000 for a 2021 model)

Toyota Supra (approx. $45,000 to 50,000 for a 2020 and 2021 model)
These machines usually come with 2.0 or 2.4 turbocharged engines that are capable of reaching 240+ horsepower and 250+ pound-feet of torque. 
If you're all about driving well-balanced vehicles that don't sacrifice speed and performance, these are some cars that should top your list. What's more, intermediate and even advanced drivers will find these listed models to be more than up for almost any challenge. 
$60,000 and beyond
If you're looking for some of the fastest race cars for sale, this is the budget range to consider. Take the Radical RXC GT3, for instance. Thanks to its 3.7-liter Ford V6, it can achieve top speeds of 185 mph. It can also go from 0-60 mph in less than 3 seconds. 
Ultimately, highly advanced drivers looking to purchase the best of the will get more value in this price range. Some excellent picks include: 
Chevrolet C7 Corvette Grandport (approx. $68,000 for a 2019 model) 

Ariel Atom 3S (approx. $70,000 for a 2016 model)

Radical SR10 (approx. $160,000 for a 2021 model)
Those looking for the best race cars for sale aren't just racing enthusiasts. Some like to engage in the time-honored hobby of car collecting. Others like to mix it up and do a little bit of racing occasionally. 
Depending on your personal goals and preferences, being a collector can be a more expensive hobby than driving race cars. Adding to a collection means spending more time and money on upkeep.  
Here are key pointers when starting a car collection:
Start small.

Whatever you may be into, like vintage or sports cars, it's important to start small and see how well you do with your initial buys. Your experience and resources will inform the next steps in your journey as a collector.

Be in the know.

Don't fall prey to smooth-talking con men selling sham vintage. Do a deep dive on the collectibles you're after. Searching the internet is just the first step. Attend car exhibits. Talk to car owners and collectors while you're there and don't be afraid to ask seemingly obvious questions. Join online car clubs and check out reliable forums. 

Prepare for the full cost of collecting.

Aside from purchasing the vehicle itself, you also need to factor in transportation, storage, and maintenance costs. Multiply that by the number of cars you plan to acquire and you'll have a rough estimate of the full financial cost of this hobby.
4. Buying used vs. new models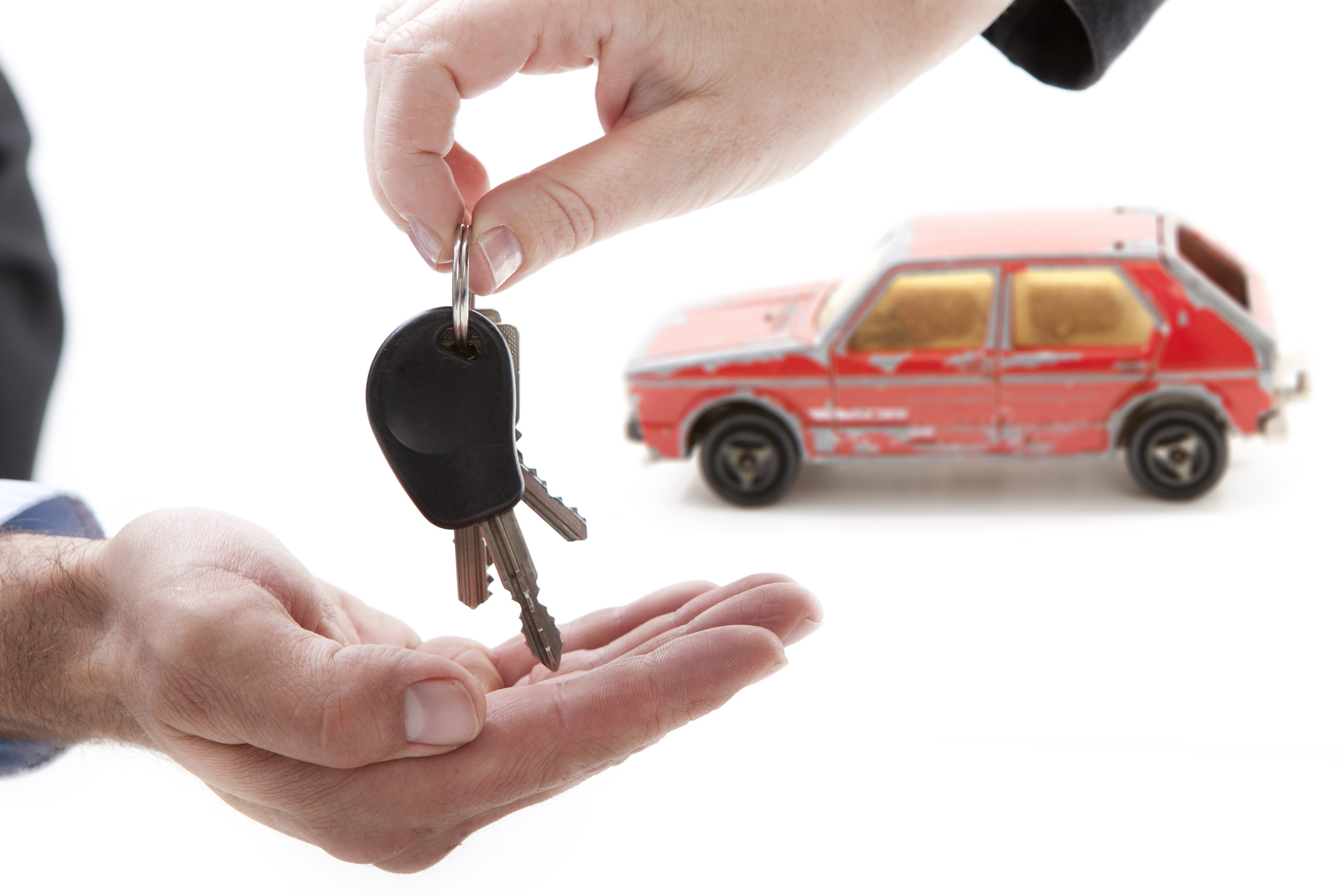 It's not uncommon for hardcore racers and casual hobbyists to buy a used race car if it means saving money (which can then be allocated to other car essentials). 
More importantly, many of these used cars are still capable of exceptional performance. Although some will require a bit of work post-purchase, investing in used race cars may net you a better deal in the long term.
When you're looking into used race cars for sale, consider the following:
Look into ownership history
All used cars, no matter what type, are supposed to have a documented history of their previous owners, as well as their usage. In most cases, this should be the first thing you should ask from the seller if they haven't provided it yet. Ownership history will give you a rundown of previous crashes (if any), the number of races it has joined and won, and other damages.
At Exclusive Auctions, we make it a point to provide all the relevant information on a particular car via our online platform. From original specifications and later modifications to existing issues and any special note from the seller, we ensure you'll be making a fully informed purchasing decision. 
Examine the engine
A seller may claim that a vehicle is race-ready, but it's wise not to take their word at face value. Request to see the car in person and inspect the engine. You don't want to encounter problems pre- or mid-race. 
Some buyers can identify issues just from an initial examination, whether it's by spotting rust due to a water leak or simply hearing the engine roar to life. 
For a more thorough examination, make sure to check the oil and filter. If needed, do a leakdown test to see if the car is still efficient at compressing the air-fuel mixture. A 10% to 20% loss reading is generally acceptable, but once it goes past that 20% mark, there may be problems with the piston ring, valve, head gasket, or cylinder head.
Don't cheap out on the seat
If you can find a used race car that has the right seat for you (in addition to having little to no issues), then consider yourself lucky. However, many buyers find themselves replacing the seat on a used car due to sizing mismatch or safety considerations.
Don't take risks with a less than an optimal seat. Install a high-quality, full containment seat for peace of mind while on the road or track. 
Don't obsess over looks 
As the saying goes, looks can be deceiving. This is especially true when buying any used car. Some sellers will try to embellish a vehicle with impeccable body work and a fresh coat of paint without addressing the vehicle's issues.
Look past the facade and examine the race car's internals to see if it's literally up to speed. You can change the look of a car at an affordable price point, but if there are issues under the hood, there's no cost-effective way out of that problem. 
In other words, don't be afraid to pick out a vehicle that's not a head-turner from the get-go. In some cases, a race car that's not the prettiest may have the most potential. Underneath the rough edges and unflattering exterior may be a hidden gem.
5. Choosing between FWD and RWD
The choice of either a rear-wheel drive (RWD) or FWD (front-wheel drive) system will depend on how you'd like your race car to perform. In a FWD, both transmission and engine are located at the front of the car and may be ideal during specific weather conditions. Meanwhile, an RWD is undoubtedly your best option if you're participating in a drag race. 
The pros and cons of FWD
Why get a FWD?  For starters it performs well on slippery terrain. With the bulk of the weight in front, the car gets better traction and control. FWD vehicles are also known to be more lightweight since they come with fewer components. Plus, they are less expensive to maintain.  

However, FWD cars are prone to understeering. They're pretty lackluster when it comes to acceleration. You'll also experience torque steer, a common occurrence in FWD systems where the car suddenly veers to the left or right during acceleration.  

Some examples of FWD race cars include the Mazdaspeed 3, Honda Civic Type R, and Fiat Coupe.
The pros and cons of RWD
RWD race cars can perform better drifts since the accelerating force comes from the rear end of the vehicle. With that push occurring from behind, RWD excels at achieving high acceleration. In addition, RWD avoids the annoying problem of torque steer.

On the other hand, RWD carries more weight than a FWD due to the addition of a driveshaft connecting the front engine to the back axle. During bad weather conditions, the pushing force of a rear-wheel drivetrain doesn't help when it comes to maneuvering on wet surfaces. 

Examples of RWD race cars include the Kia Stinger GT, Nissan 370Z, and the iconic Ford Mustang.
6. Seek out legitimate sellers and marketplaces
The global motorsport market is worth billions. Everybody with the means will want a slice of the pie so expect the unscrupulous to want a piece of the action. When you've set your sights on purchasing a race car, transact only with reliable parties.  If you're not familiar with a seller and you can't verify their credentials with any of your connections, proceed with extreme caution or just steer clear.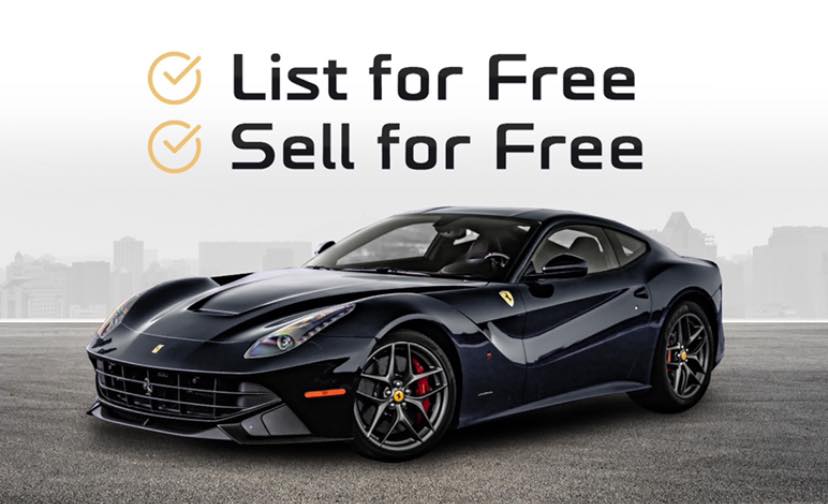 To find trustworthy sellers, seek out legitimate marketplaces like Exclusive Auctions. Our company adheres to the highest standards of transparency and professionalism when marketing race cars and other rare automobiles. 
As a part of the racing and high-performance community, Exclusive Auctions guarantees smooth transactions between buyers and sellers through a secure online platform. Whether it's used, restored, or modified vehicles, we help you find the best vehicle that suits your needs.
If you wish to explore our vast marketplace of race cars and exotic vehicles, view this page. Learn more about how the bidding process works here.
Alternatively, if you'd like to create a listing for a vehicle you'd like to sell, sign up to create an account today.
If you have more questions, get in touch with the Exclusive Auctions team by phone or email. You can also contact us here.